Home / About / Vision & Mission
At Lokmanya, Lok (people) are at the heart of every single endeavor. The society has a single-minded
focus of working for the good of people by uplifting their living standards through sustainable and meaningful initiatives. This is reflected in the vision and mission of Lokmanya.
Lokmanya, where money grows and relationships strengthen
To be the flagbearer of people-
empowerment by touching, nurturing and
enriching the lives of people while
strengthening the society. To guide people towards financial prosperity by supporting them
To drive the ambitions of the people by giving them the right educational platforms
To provide healthy living for the people by building an expertise driven medical ecosystem
To bring joy to the people by fulfilling their aspirations of connecting with the world Making investment by every customer safest in every possible way.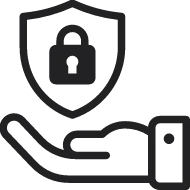 Making sure every customer has complete faits in everything we say & do.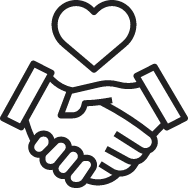 All the employees believe in these core fundamental values which form the basis of our existence
Making sure every interaction every day is efficient and result-driven. Making sure every conversation is free from any hidden information & agenda.